Microblading is the process of implanting color pigment beneath the surface of the skin by means of a small, sterile, disposable needle to produce the appearance of fuller eyebrows or to enhance the natural features of the face.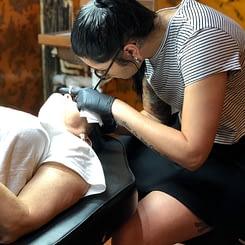 Born in KY, I moved to South Florida as a child and started doing brows at the young age of 16. I've always been very artistic, I grew up drawing and painting with my grandmother. I've always had a fascination with beauty and tattoos, in particular eyebrows. I would always want to do my friends eyebrows and strive to make them perfect. When I turned 18 I went to esthetics school and my passion took off from there. I started tattooing brows in 2017 and never looked back. I am always expanding my techniques and taking advanced courses to provide the best brows possible. I specialize In Microblading but I have certifications in ombré brows as well. My favorite kind of brow to tattoo is combination brows, I love the boldness of them and how they heal so naturally. 
SIMPLE FACTS ABOUT TOOTH JEWELRY
You can have a jewel applied as a temporary enhancement which will last from 1- 6 weeks or a semi-permanent which will stay on until you decide to have it removed.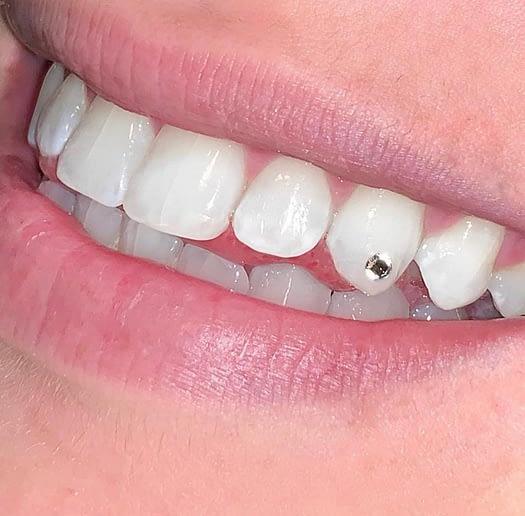 01.
It is non-invasive and painless.
02.
Requires no extra maintenance.
03.
Can be removed or replaced anytime has no effect on the tooth enamel once the jewel is removed or replaced.
04.
Involves a procedure that only takes about 15 minutes and is 100% reversible.
05.
It is stain resistant.
06.
Does not obstruct regular brushing even if using an electric toothbrush nor restrict you from visiting your dentist or dental hygienist
How Are Teeth Whitened?
Enamel,  the first layer of tooth surface, is actually semi-translucent, or clear. The layer underneath the enamel, known as dentin, is typically yellow, but may be gray, brown or black. This hue is what is seen penetrating through the enamel. In order to whiten the dentin, a peroxide solution is placed on the enamel. This process opens the pores of the enamel, allowing the solution to reach the layer of dentin. The solution will then begin to lighten the dentin, resulting in the appearance of whiter teeth.
Relaxing 3 Step Process
Whitening gel applied to teeth, upper and lower arch
LED Laser Light is positioned to the mouth to accelerate whitening
Rinse and see your results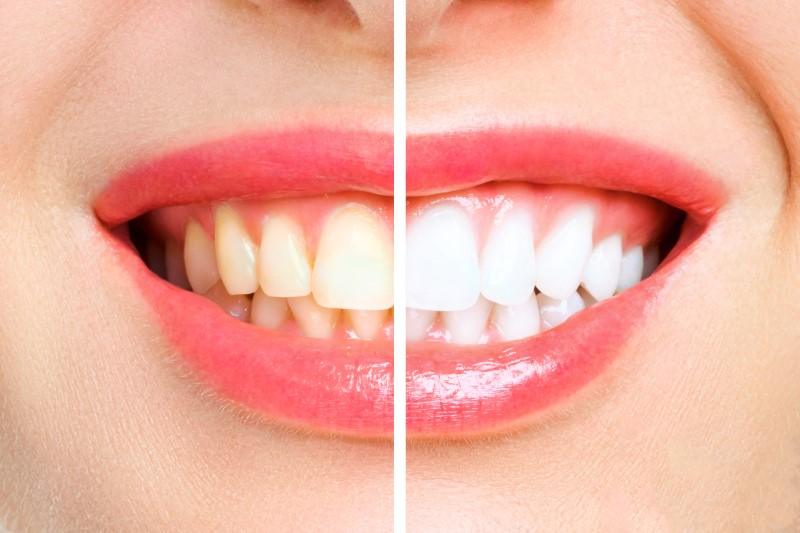 Are the gums protected?

The gums are protected with vitamin E oil before applying whitening gel.
Are they toxins or parabens in the whitening gel?

No the whitening gel is non-toxic and no parabens.
How is the whitening gel applied

It is carefully applied with a Q-Tip
Do you provide safety glasses or do i bring my own?

Safety glasses will be provided for you.